---
Colorado Select • Drive Radio

John Rush, host of KLZ's Drive Radio, founded Colorado Select Car Care as a referral service to help consumers find a mechanic they could trust.  Colorado Select shops are all peer reviewed, maintaining the highest standards of technical excellence, customer satisfaction, and cleanliness. Most importantly, they all offer the industry's best 3 year, 36,000 mile warranty on every repair! Find a Colorado Select Car Care Center near you at ColoradoSelect.com.
For expert advice about your vehicle, call John Rush LIVE on air 10am-1pm MST every Saturday: 303-477-5600.
Email: John@Drive-Radio.com
---
 Colorado Wellness Dentistry • Dr. Steven Olsen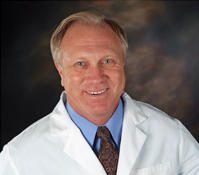 Your oral health is systemically linked to your overall wellness. In other words, what's going on inside your mouth is a clear indication of your health risks. Colorado Wellness Dentistry is unlike any other dental practice in Denver because Dr. Steven Olsen understands and treats those physiological links. He is unlike any Dentist we've seen! Call 303-953-4812 for a complimentary 20-minute consultation.
Dr. Olsen hosts his own live radio show, Colorado Wellness, every Wednesday at 2PM during Ask the Experts (ATX). Listen to Colorado Wellness on KLZ and learn how oral health may be linked to Alzheimer's, diabetes, heart disease, and other serious health concerns.  Dr. Olsen is KLZ's expert on the link between dentistry and total-body wellness.
Colorado Wellness Dentistry
9085 East Mineral Circle Suite 220, Centennial
303-953-4812
www.ColoradoWellnessDentistry.com
---
Coldwell Banker • Elisabeth Nelson
 
Realtor Elisabeth Nelson discovers what's on your wishlist through her excellent listening skills and communications expertise. By asking exactly the right questions and reading your critical non-verbal cues, Elisabeth can reveal a lot about your dream home, matching your criteria to available houses.  Nobody will work harder for you to get that home than Elisabeth Nelson. She knows how to get your offer accepted while staying within your budget. Elisabeth is the real estate professional who will find that perfect house in today's seller's market.
303-916-5859
---
Extreme Auto Repair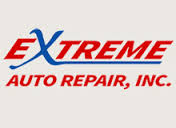 Parker / Douglas County
At Extreme Auto Repair, Dennis Brewster and his team will always go to the extreme for you.
$16.99 deluxe oil change & safety inspection
22 service bays so there is always room for your vehicle
5 loaner cars so you don't have to rent while your car is in the shop
Free shuttle service
Factory scan tools=the most accurate diagnosis
9 tow trucks on site
3 year, 36,000 mile warranty
ONLY Colorado Select car care center in Douglas county
AAA, BBB, ASE certified master techs
Extreme service. Extreme value. Extreme satisfaction.
Extreme Auto Repair
10274 S. Dransfeldt Rd., Parker
303-841-1071
---
Flesch Law • Kevin C. Flesch
Personal Injury attorney Kevin Flesch follows through to maximize your compensation.
The personal injury attorneys of Flesch Law have tried hundreds of cases. They know what it takes to get full value for your injuries. The insurance companies know that these attorneys come prepared and won't agree to a lowball settlement.
Englewood Office  
333 W. Hampden Avenue
Suite 710
Englewood, CO 80110
Phone: 720-689-0322
Fax: 303-806-8882
Denver Office
999 18th Street
Suite 3000
Denver, CO 80202
Phone: 720-689-0322
303-806-8886
www.fleschlawfirm.com
---
Front Range Mortgage, LLC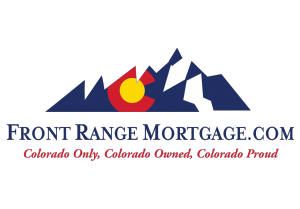 Front Range Mortgage, LLC, specializing in Colorado mortgages tailored to meet your needs. Serving the greater Denver, Colorado Springs and Boulder CO area.
Whether you're a first time home buyer in need of a new home loan or an existing homeowner looking for refinancing of your current mortgage to a debt consolidation loan or second mortgage – Front Range Mortgage provides all types of home loans to all types of Colorado homeowners in the Denver, Colorado Front Range area from Fort Collins and Boulder to Denver and Colorado Springs.
Brian G. Murphy, owner
303-500-1900
---
Genesis Total Exteriors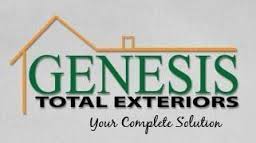 Roofing, siding, painting, windows & gutters. Genesis does interior work too, including painting, remodeling and repairs after frozen pipes burst! They will even coordinate with your insurance company to help you file a claim. In short, Genesis is your complete solution.
303-679-8509
---
Larry's Automotive and Transmission Repair

Colorado Select member Larry's Automotive is committed to performing the highest quality repairs and services. Their number one priority is customer satisfaction and safety. Because they have over 30 years' experience and offer a 3-year, 36,000 mile warranty, you can be confident that the job will be done right.
7231 Bradburn Blvd.
Westminster, Colorado 80030
303-427-2108
---
Law Office of Ryan M. Wood • Bankruptcy/Real Estate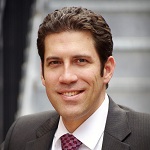 Ryan Wood: KLZ's expert Bankruptcy and Real Estate Attorney
Ryan Wood, the host of Law 101 on ATX- Ask The Experts, opened his own law firm with the intention of creating a client-centered practice. Ryan is the lawyer that always makes the effort to understand the realities the client is facing and to make sure they understand those realities.  He explains the law in a way that calms your anxieties and then presents you with reasonable expectations of the process and possible outcomes of your case. Understanding how the law works and why it works is an important aspect in the decision-making process when moving forward with your financial life. Ryan is ready to answer your questions.
RyanWoodLaw.com
720-465-1406
Email: Ryan@RyanWoodLaw.com

---
Michael Bailey Law Office • Mobile Estate Planning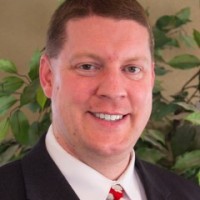 Estate Planning / Elder Law / VA Benefits
I don't even own an "estate!" Do I need estate planning?
Yes, you do, and you need it right away.
Michael Bailey is the attorney who makes house calls. He'll meet with you wherever you are to work out the details of your "exit strategy," as he likes to put it. Mr. Bailey is especially driven to help our Veterans get the benefits they are due! Michael's areas of expertise include:
Wills, Trusts, Powers of Attorney
Veterans Benefits
Medicaid & Long Term Care Planning
Elder Law
Michael hosts his own weekly radio show on KLZ: Mobile Estate Planning with Michael Bailey, Wednesdays at 2:30 during Ask the Experts (ATX). It's not every day you meet an estate planner with a great sense of humor, so listen every Wednesday for some valuable information combined with a few good laughs.
720-394-6887
---
Rejuvenation on the Rox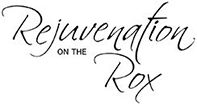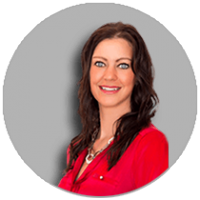 Rejuvenation on the Rox is a cutting edge medical facility in Greenwood Village that will help you to look and feel your best. Do you have a muffin-top, a dunlop, a spare tire, or saddlebags that seem like they never go away no matter what you do? Our friend Roxy O'Bryan uses a special treatment called Cool Sculpting that targets, freezes, and eliminates just the fat cells in these pesky trouble areas that are so resistant to diet and exercise.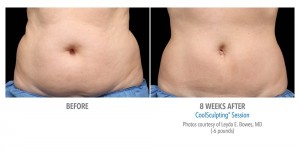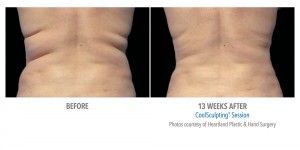 With this non-invasive and effective procedure, you will start to see a difference within only a few weeks. And the best part is that as a KLZ listener you will receive 25% off of your Cool Sculpting treatment. Give Roxy at Rejuvenation on the Rox a call at (720)328-9094 to schedule your Cool Sculpting treatment. Be sure to tell Roxy you are a KLZ listener to receive your special pricing deal.
---
The Barry and Larry Real Estate Show • Miller Stanley Real Estate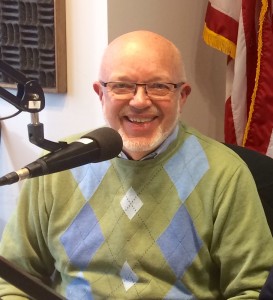 "The most consumer-centric radio show in Denver!"
Denver remains one of the hottest real estate markets in America! How long will it last? Ask the experts: Barry Miller and Larry Stanley.
The Barry & Larry Real Estate Show is designed to educate and motivate you, the consumer, to be the smartest and most informed real estate consumer you can be! For far too long, the Real Estate industry has been controlled by the agents who often (not always, but often) worked with one another for mutually beneficial transactions. Good for the agents, but not always in the best interests of the Buyers and Sellers (consumers)! Barry and Larry have already made an impact on the industry and will continue to change the paradigm because it is the Right Thing To Do!
Empower Yourself! Listen to the Barry & Larry Real Estate Show every Tuesday at 2 during ATX: Ask the Experts on KLZ560.
In the meantime, if you are looking for a Buyers Agent or Sellers Agent to work as a Fiduciary on Your Behalf, contact Barry Miller of Miller Stanley Real Estate:
303-888-3788
E-Mail: Barry@ConsumersRealEstate.com