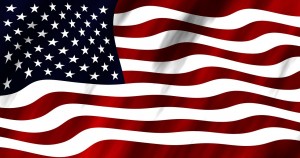 SOS (Save Our Soldiers) is an ongoing feature of Crawford Broadcasting dedicated to informing U.S. veterans about assistance programs available to them both locally and nationally. Below is a list of organizations promoted on KLZ to date. On behalf of Crawford Broadcasting, thank you for serving our country.
Please note that neither Crawford Broadcasting nor KLZ shares any official connection to these organizations.
---
♦ Angels of America's Fallen honors those who died by investing in the people who mattered most to them: their kids. Through Angels of America's Fallen, the children of fallen military participate in sports free of charge from the time of loss through the age of 18. Continue the legacy of fallen soldiers by supporting the future of their children. Donate today at AOAFallen.org.
---
♦ DAV is a non-profit charity dedicated to helping disabled veterans navigate the Department of Veterans Affairs, ensuring they receive all benefits owed them. Every year DAV helps file over three hundred thousand benefit claims, garnering four billion dollars of new and retroactive benefits in 2015 alone. Find out how you can receive these benefits at DAV.org.
---
♦ Freedom Service Dogs rescues dogs from local shelters, training them to fit the unique needs of a disabled veteran. Training just one rescued dog costs around $30,000, but Freedom Service Dogs relies entirely on donations so veterans won't need to shoulder any financial burden.  Apply today at FreedomServiceDogs.org.
---
♦ Hearing Charities of America addresses the most common service-related injury: hearing loss. Veterans who operated high-decibel machinery or spent time near artillery fire may return home to find their hearing impaired, causing them to feel isolated and depressed. Get help now at HearingCharities.org.
---
♦ The Elizabeth Dole Foundation developed Hidden Heroes as a resource for the spouses, parents, siblings, and friends of returning military. Support these caregivers as they continue the sacrifice begun by our service men and women. Visit HiddenHeroes.org to get involved.
---
♦ Landscaping for Vets: Nominate a veteran to receive a 100% free landscaping makeover because for many disabled veterans, getting dressed in the morning poses a challenge, let alone planting bushes in the yard or building a fire pit. Give them the yard of their dreams at LandscapingForVets.com.
---
♦ Operation Finally Home founder Dan Wallrath worked as a custom home builder for thirty years. As Dan prepared for retirement, he felt compelled by God to serve those who served our country. Today Dan partners with builders, developers, and donors across the nation to provide mortgage-free, custom-built homes for wounded veterans and their families. Read the inspiring stories at OperationFinallyHome.org.
---
♦ Recruit Military has the nation's largest single-source veteran database with over eight hundred thousand members. Veterans may register for free to search for jobs, while employers may purchase a subscription to attract America's best talent: its veterans. Visit RecruitMilitary.com to learn more.
---
♦ Dave Roever, founder of the Roever Foundation, lost half his face in Vietnam when a grenade exploded in his hand. Disabled and disfigured, he contemplated suicide. Today, Dave offers a message of hope to Colorado veterans through Eagles Summit Ranch, a week-long camp for wounded veterans and their families. Experience spiritual healing at this remote mountain getaway: register here or donate online at ReoverFoundation.org.
---
♦ Stop Soldier Suicide is the first national civilian not-for-profit organization dedicated to preventing active duty and veteran suicide. They're not a crisis center; they are a network of veterans who want to reach their at-risk comrades. Their objective is to assess the unique needs of each veteran and connect them with the resources they desperately need. Call 1-844-889-5610 weekdays from 9am-5pm or become a volunteer at StopSoldierSuicide.org.
---
♦ The Colorado Resource Portal for Veterans compiles local resources that are 100% free of charge for veterans and their families. Find local organizations that will help you get a job, provide counseling for you and your family, offer college scholarships for your children, or take you on outdoor adventures. Visit VeteransResourcePortal.com to find out what your community offers.
---
♦ The Mission Continues connects veterans with volunteer opportunities because serving others provides a sense of purpose for men and women adjusting to civilian life. These teams of veteran volunteers reach needy communities by – for instance – mentoring at-risk youth. Join a Service Platoon near you at MissionContinues.org.
---
♦ You don't have to be registered with the VA or enrolled in VA programs to call the Veterans Crisis Line. Support is available 24 hours per day, 7 days a week. Call 1-800-273-8255 and press 1 to speak with a qualified, caring responder. You may also text 838255 or visit VeteransCrisisLine.net.